I thought I'd share last month's crochet projects here, because why do we make things but to show them off on the internet?
(Click the images to go to the project page on Ravelry)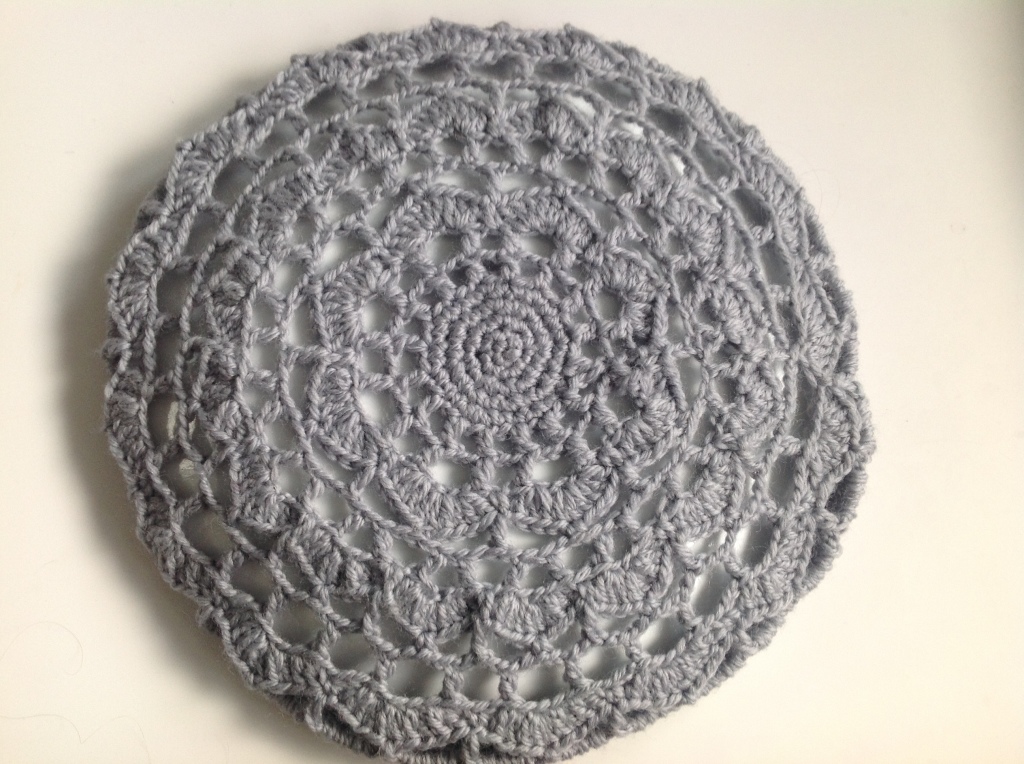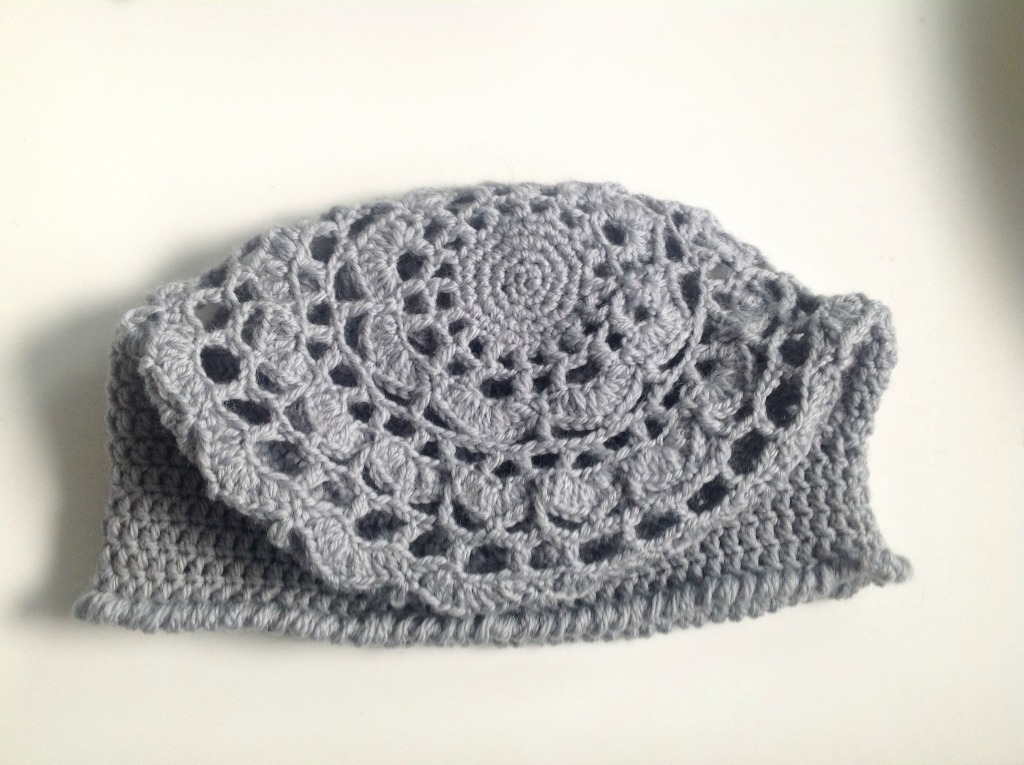 I am ridiculously proud of this as it was my first time making anything lacy (that wasn't immediately frogged), my first time working from a chart, only my second hat and the first one that I'm actually willing to wear. (The other one was generously donated to my mother. It actually looks okay on her, too).
Grey and Tiny White Totoros, by Lucy Ravenscar
I finally saw My Neighbour Totoro a little while ago, and I mayyy have teared up slightly. Slightly. Obviously, there's only one logical action to take after falling in love with a movie: Make amigurumi. And make lots of them.
I love both my Totoros equally, but the tiny one is secretly my favourite. And not just because he's made all in one piece and requires no hand sewing. Although that helps.


I've also just started on the Small Blue Totoro, and I'm also seeing possible soot sprites and a Catbus somewhere in the future, but for now I think I'll take a break before my house becomes overrun with adorable anime characters. I've already got the song stuck in my head just writing this post. Also did you know Totoro appeared in Toy Story 3? Well now you do.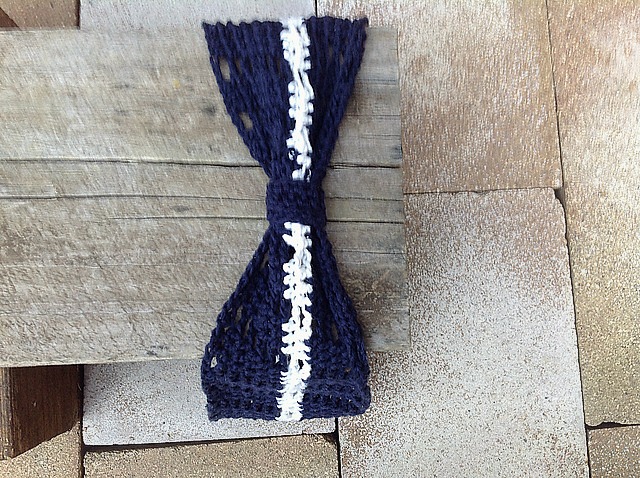 So nice, I made it… um, thrice! Because after I made a nice warm one, and one for Mother, the weather most inconveniently warmed up, so I made a light cotton one so I can wear headbands in any weather.
New Shiny New November Gloves! Okay, so I'm not that good at naming my projects. Mum's off to England soon, and I thought I'd make her some gloves to go with her hat and keep her warm in the lovely November weather. Also to replace the gloves I originally made her, then frogged because I needed the yarn to finish my hat. Which I then gave to her.
Anyway, I wasn't too happy with my Shiny New November Gloves, so I stomped off to find a different glove pattern. I was much happier with my new Shiny New November gloves, and named them New Shiny New November Gloves. Because I'm creative.
And finally, I Love Yarn Day by GingerGirl Geekery
The second square in my LudiCAL Geekghan, to celebrate I Love Yarn Day 2014.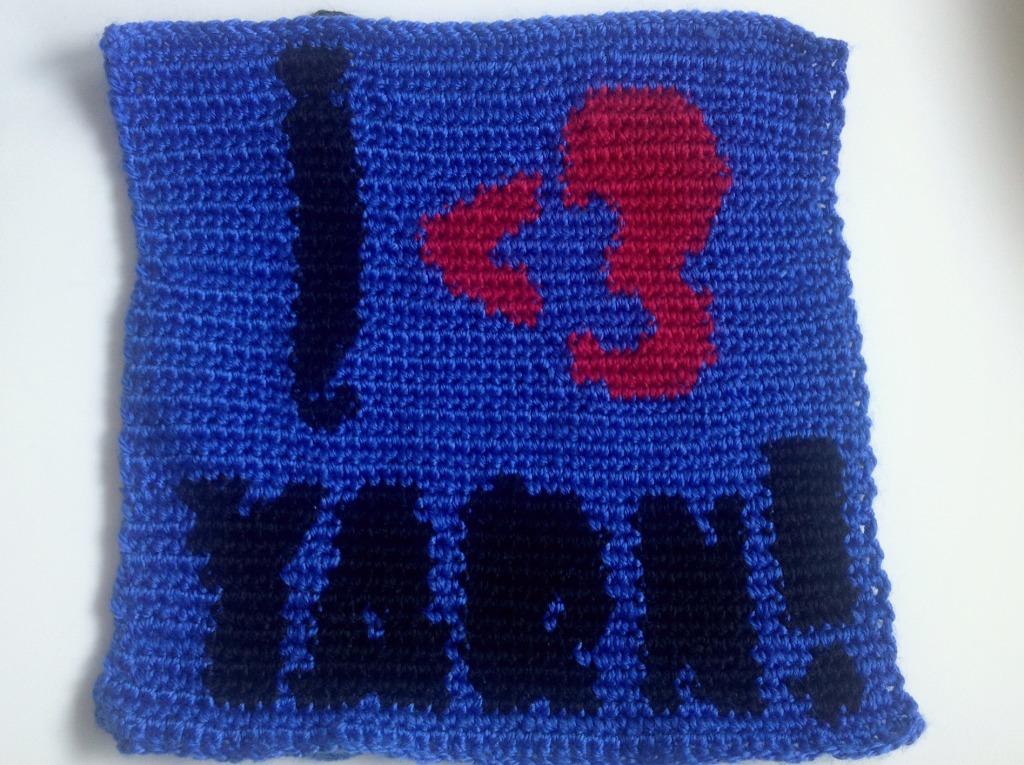 Ah the joys of tapestry crochet. While working with two yarns, I carefully kept my yarn separate and didn't let it tangle. As soon as I added a third colour, however, I lost all control of my yarn and ended up all…
TANGLED UP IN BLUE.
And yes, I did write this whole post just so I could make that joke.