Summer is almost here and already it's getting way too hot. Actually, as I write this it's like 16 degrees and I'm wrapped up in a blanket. But the last couple of weeks have been crazy hot, and all that sunshine had me craving summery foods like salads and barbeques. So in preparation for when/if it gets hot again ('cause in Bowral, who knows?), I present my (sort of) Greek salad. Which isn't really a Greek salad.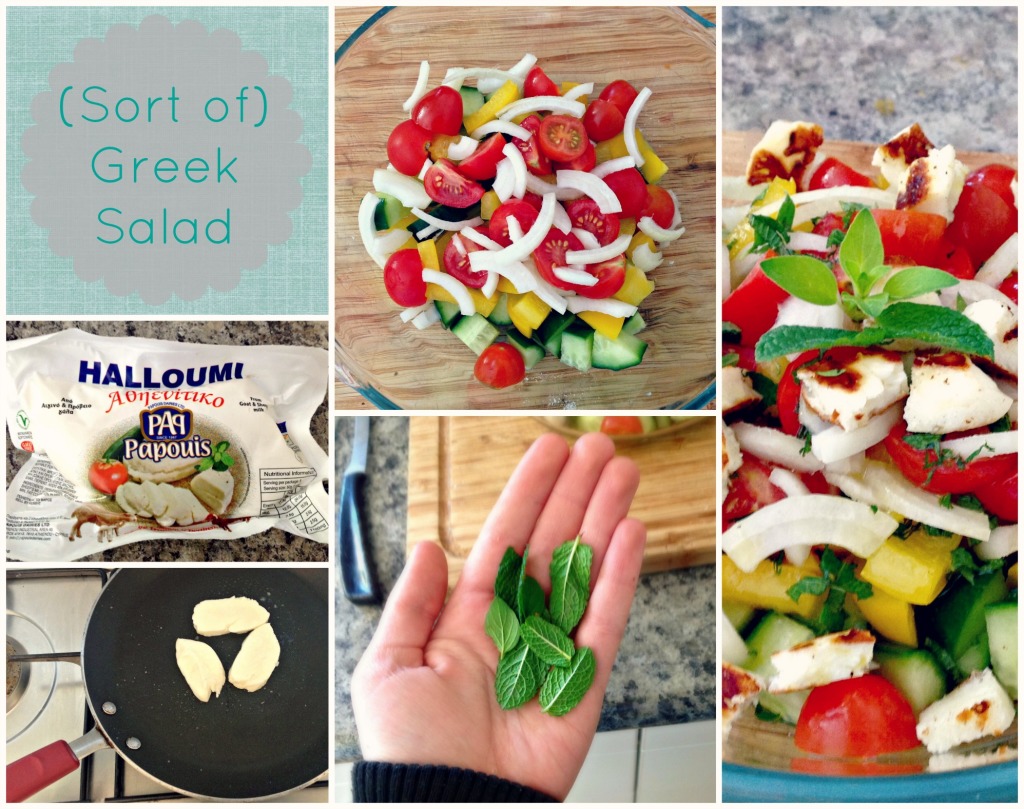 This salad is a colourful twist on the traditional Greek salad. Because I'm so creative and all. Not because I wanted Greek salad but didn't have the right ingredients.
---
Haloumi and Capsicum (sort of) Greek Salad.
Ingredients:
1/2 onion (red onion is best)
A small handful of fresh mint and oregano
Method:
Chop the tomato, cucumber, capsicum and onion and toss in a bowl.
Finely chop and add the fresh mint and oregano.
Fry two slices of haloumi in a pan with a little olive oil, turning halfway through, until both sides are light brown. Meanwhile make the dressing. Add two parts olive oil and one part lemon juice to a bottle or jar, put the lid on and shake to combine.
Cut the haloumi into small pieces and scatter over salad, then pour the dressing over.
I'm never quite sure how I should spell haloumi (halloumi?). My spellchecker keeps trying to correct it to thallium. But please don't put thallium in your salad.