Haven't got much crochet done this month 🙁 I've only managed one finished project, and one WIP. Meanwhile my queue is getting longer… and longer… and longer.
Sooo, remember that scarf I was making that I ran out of yarn for? Well I went to Lincraft, only to find that the Panda had most inconsiderately discontinued the yarn. So it was on to Ravelry to find something I could make with two skeins of 12 ply.
In the end I settled on a cowl, and took it with me to keep me going on the eight hour drive to Cohuna: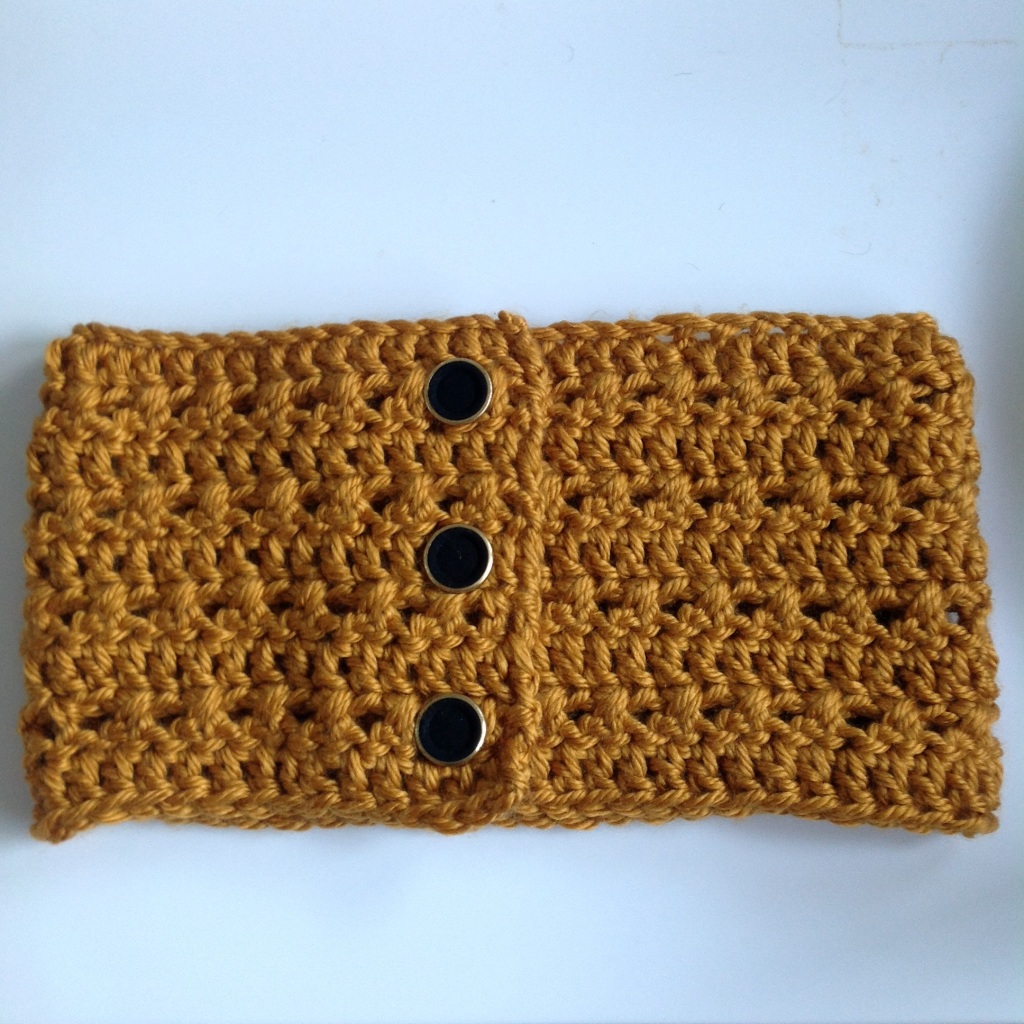 Chunky Criss Cross Cowl by Jen Atchison
I had a great time in Cohuna, by the way. We were camped by Gunbower Creek, and went for a beautiful kayak, but you'll have to imagine it because I'm a terrible blogger and didn't take any photos.
I started on my third square for my Geekghan (I'm so behind, nine squares have been published so far!)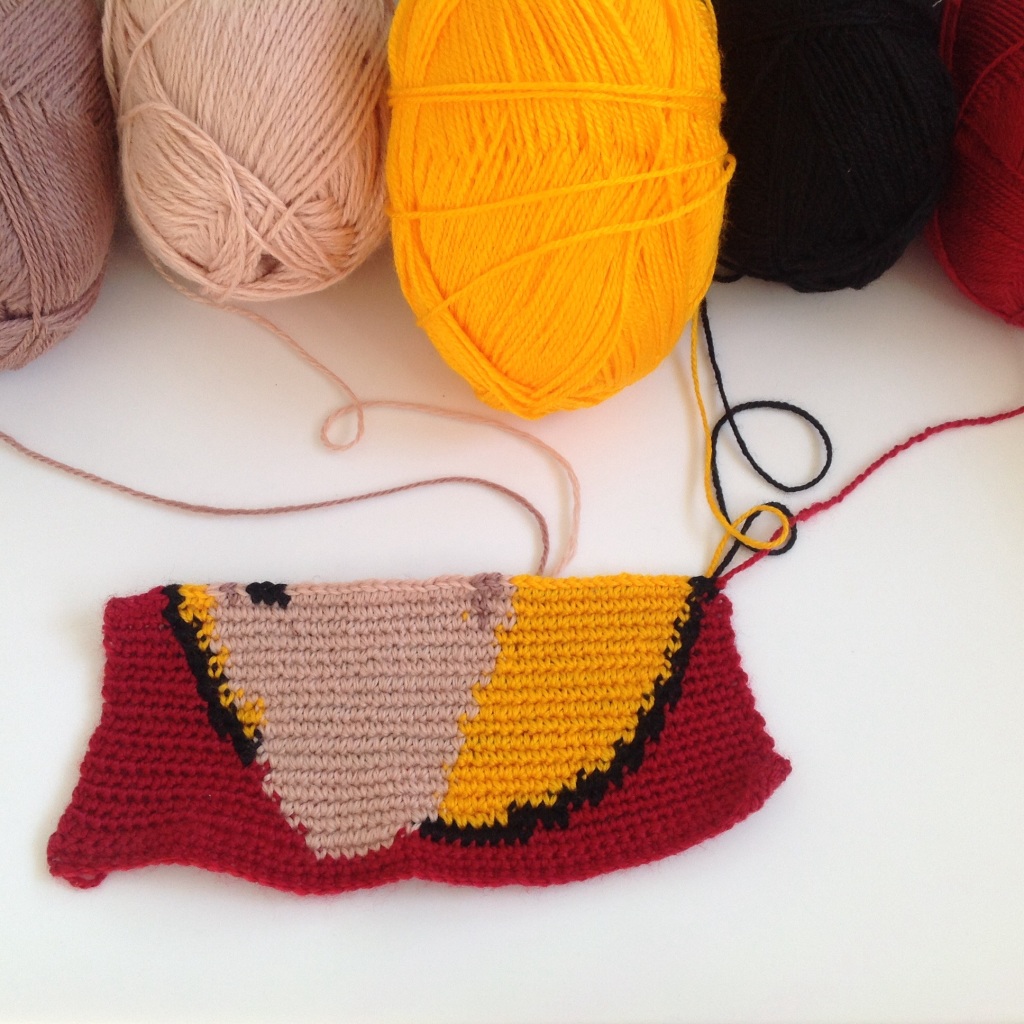 Doctor Horrible by GingerGirl Geekery
And not made this month, but now that Christmas is over, I can show off this bookmark I made for a secret santa!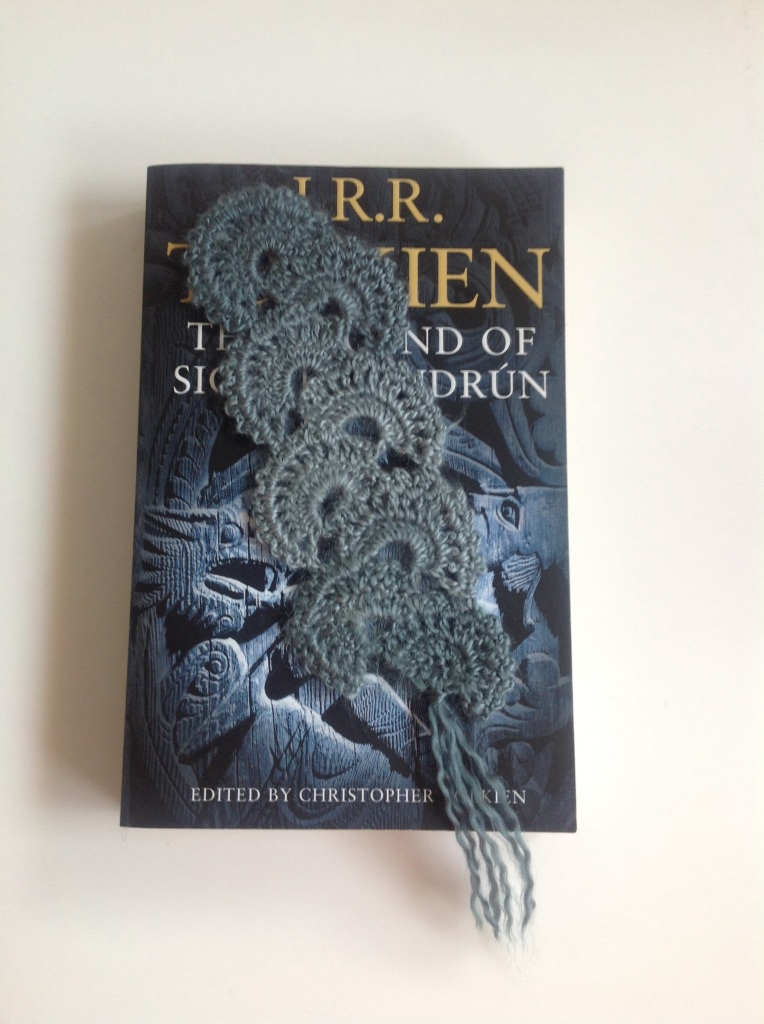 Fan Bookmark by Crochetroo
The recipient loved it, so I guess all that time spent separating strands of yarn to get a thin strand was worth it!