So mum decided that she wanted to go to New Zealand. She planned out a nice, small, cheap trip in a campervan around the South Island.
Then I decided I had to go to Hobbiton. Which is in the North Island. And so began our epic journey across two islands, on a quest to see as much of New Zealand as we could in three weeks, and possibly destroy a ring in the process.
Part 1: The Fellowship of the Van
Day 1:
Arrived in Auckland and were greeted by this:
                         Not quite sure what's going on with that guy in the background:
Anyway, moving on, here's the creepiest view I've ever had from a hotel window:
Day 2:
THE VAN
Great! Where are we going?
To Hobbiton Matamata!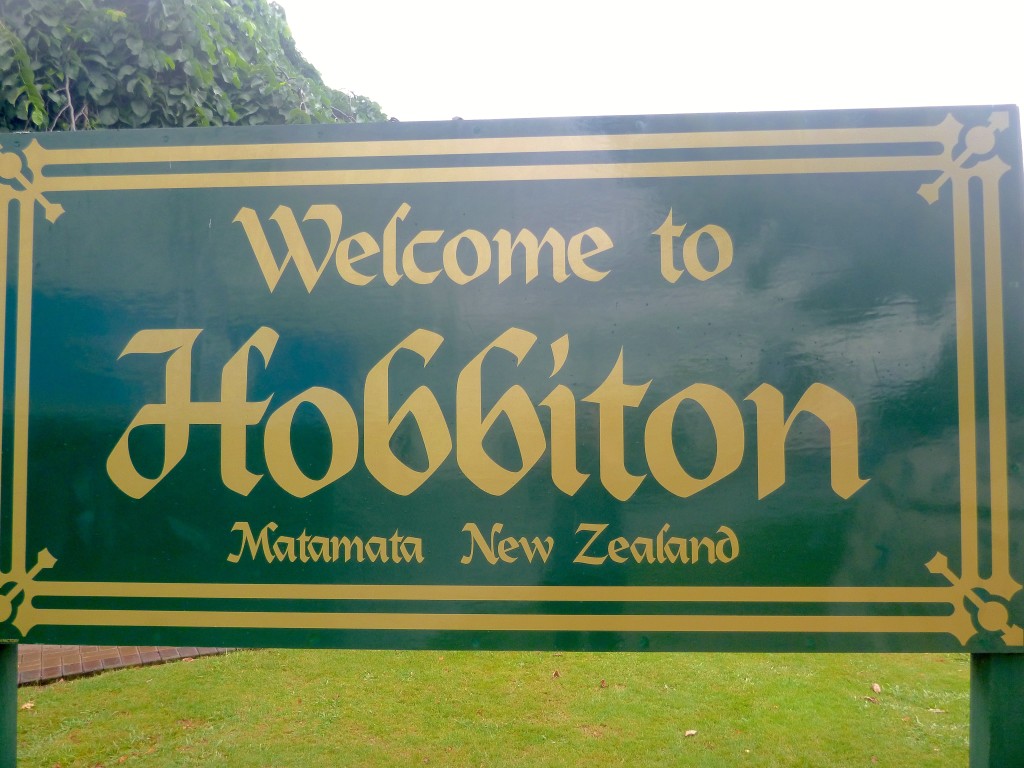 Day 3:
Hobbiton!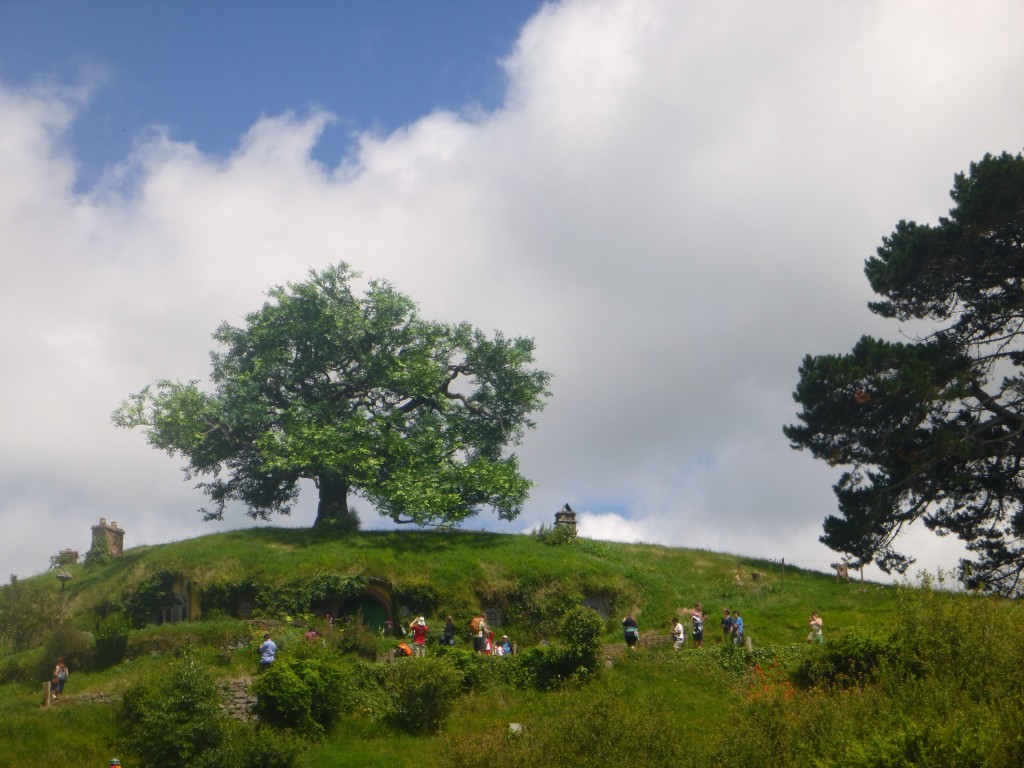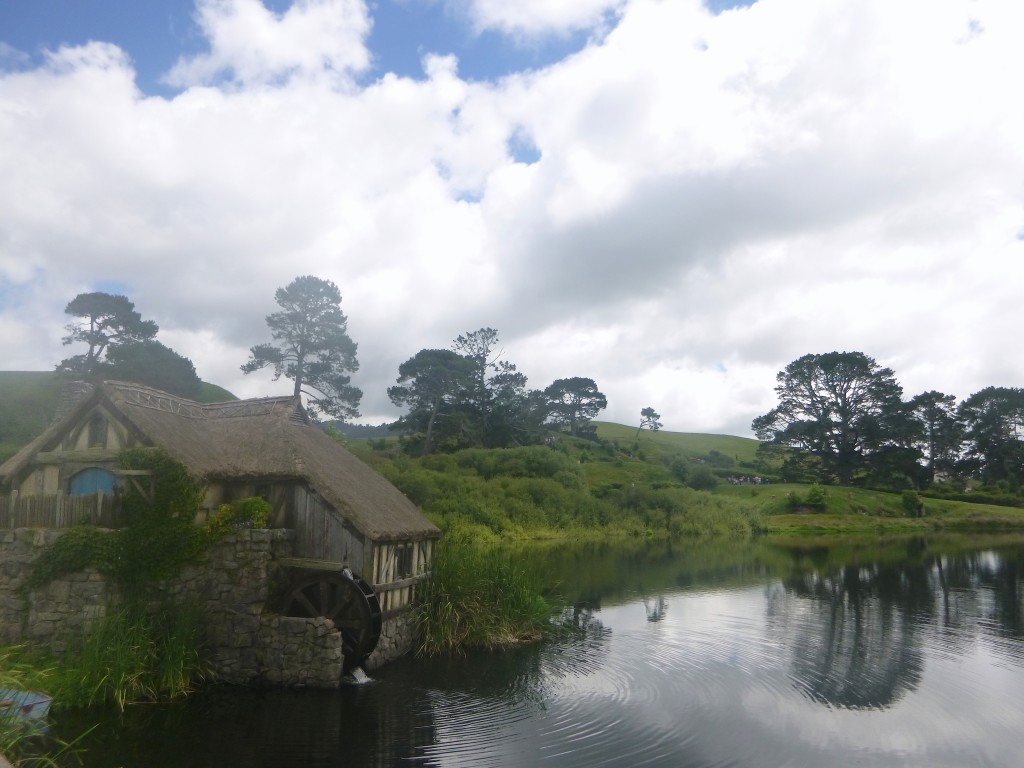 Did our little tour with Toby the Tour Guide, saw hobbit holes, the vege patch, hills, the party field, hobbit holes, the party tree, a pond, and hobbit holes. Finished off with a drink in the Green Dragon, sang The Song, then went to Tauranga to see The Hobbit: The Desolation of Smaug. 😀
Day 6:
Went to Rotorua and Waiotapu to see some mud.
Yay.
Day 7:
Drove to Whakapapa, then through the BLACK GATES (red and white pole) OF MORDOR! Got a bit lost and found ourselves in the Emyn Muil for a while, then…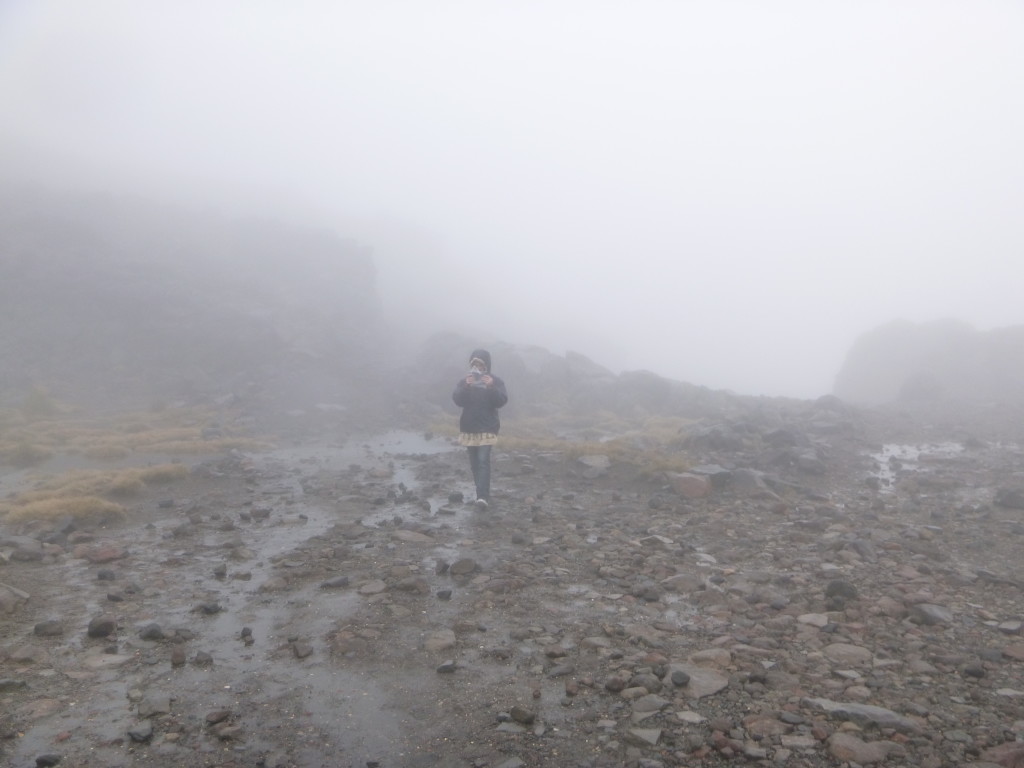 Simply walked into Mordor.
Got up to Meads Wall and got a great view of Mount Doom: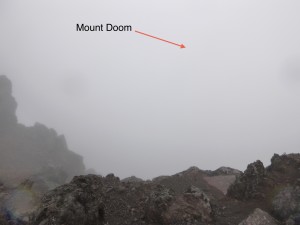 Well, sort of.