Concerning Christchurch
This was only meant to be in three parts, but Christchurch wanted a post all to itself, so, bonus part?
Day 20:
Said goodbye to the camper van and took a taxi into Christchurch. Dumped our stuff at the hotel (which has a tram line running through it!), then went for a walk around the city.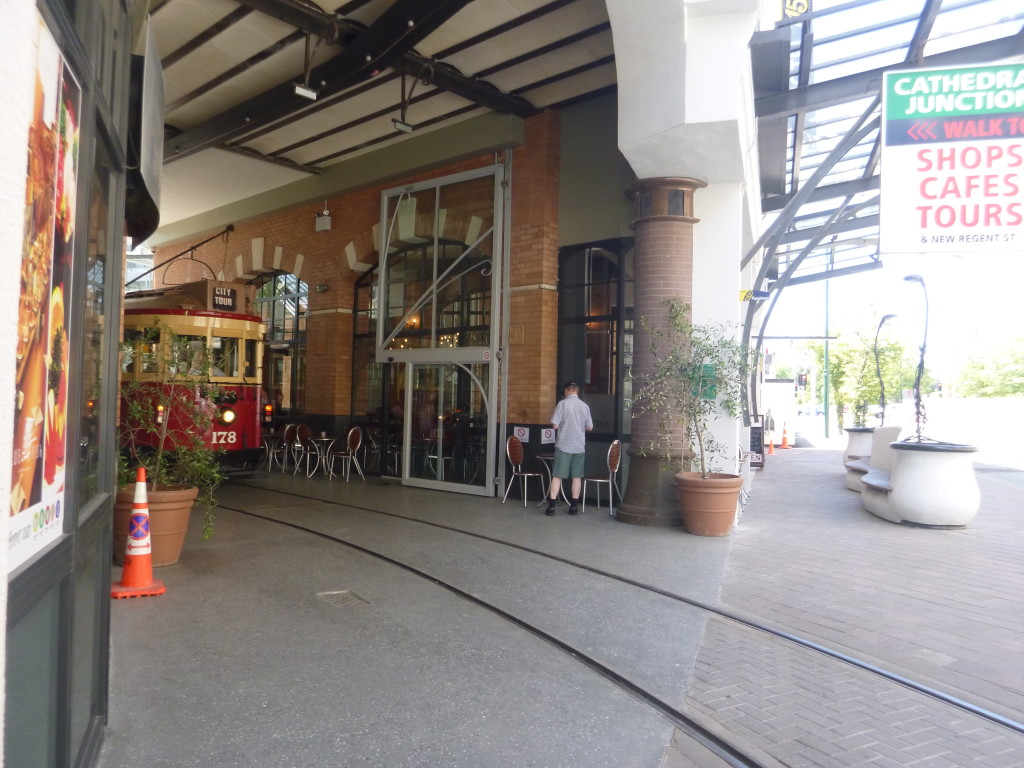 Christchurch is still recovering from the earthquakes that hit a few years ago. It looks almost like it's been bombed, there are so many gaps where buildings used to be, that have now been reduced to rubble. It was quiet, too, most of the streets were empty, and hardly anything was open, with the only activity really around the cathedral and the container mall.
Approaching the cathedral from one side, it looked okay, but then we went around to the other side, and a whole section was just gone. It was the same with a lot of buildings in Christchurch, they would look fine from the front, then we'd go round the back and find that only one wall was standing, propped up with containers.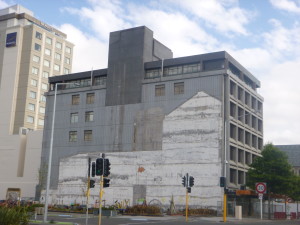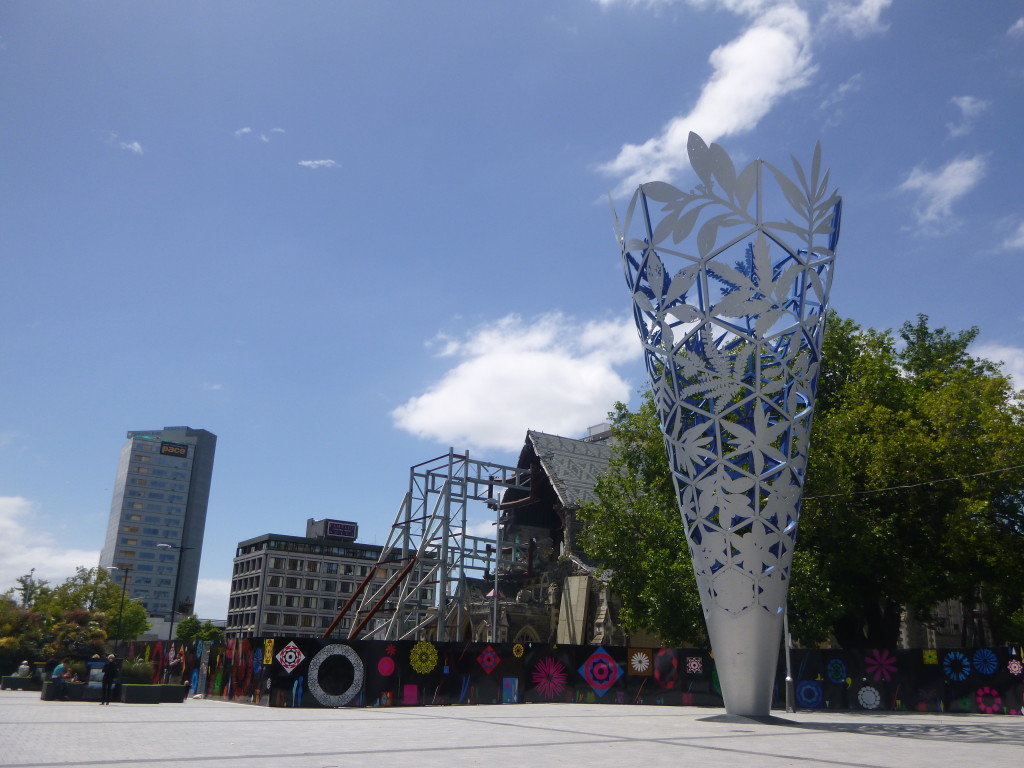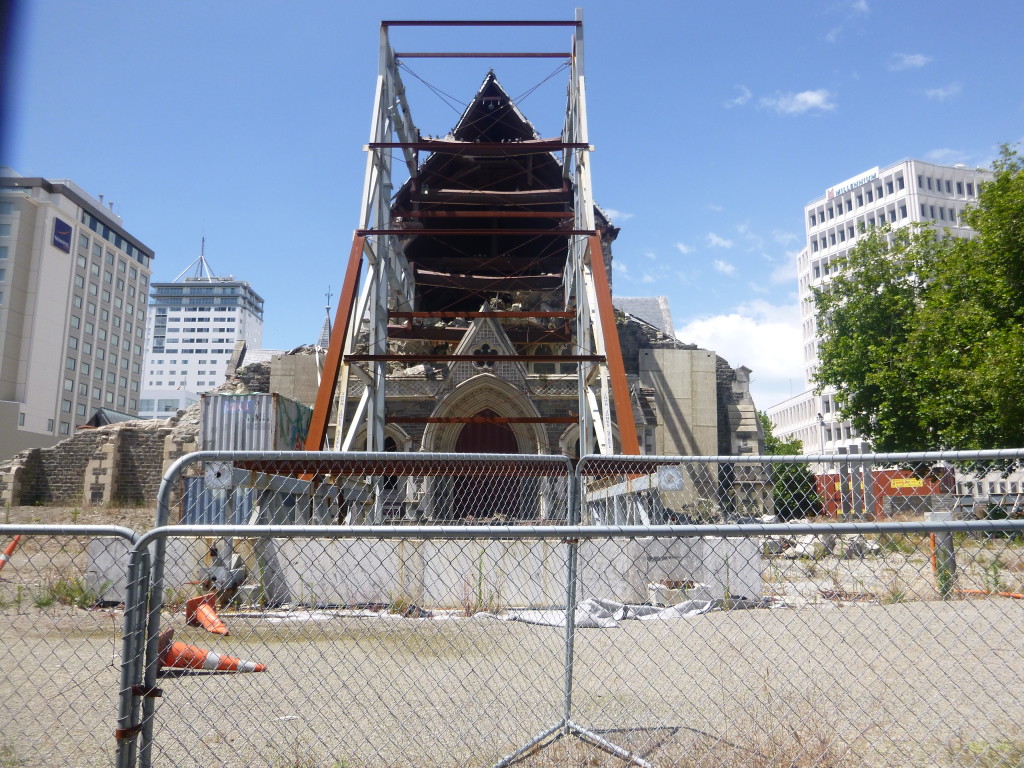 There was a lot of amazing street art and temporary installations, basically trying to brighten up the city while they rebuild.
Day 21:
Last day! 🙁
Packed up all our stuff and left it at the hotel, then had breakfast in the Container Mall and went for a last walk around the city.
And so we come to the end of our epic journey through New Zealand. Too soon we found ourselves huddled together on the slopes of Mt Doom couches of Christchurch Airport, with the lava air conditioning flowing around us, waiting for our delayed giant eagle to take us back to the (Wingecarribee) Shire.
"And the fellowship of the van… though eternally bound by friendship and love… was ended."